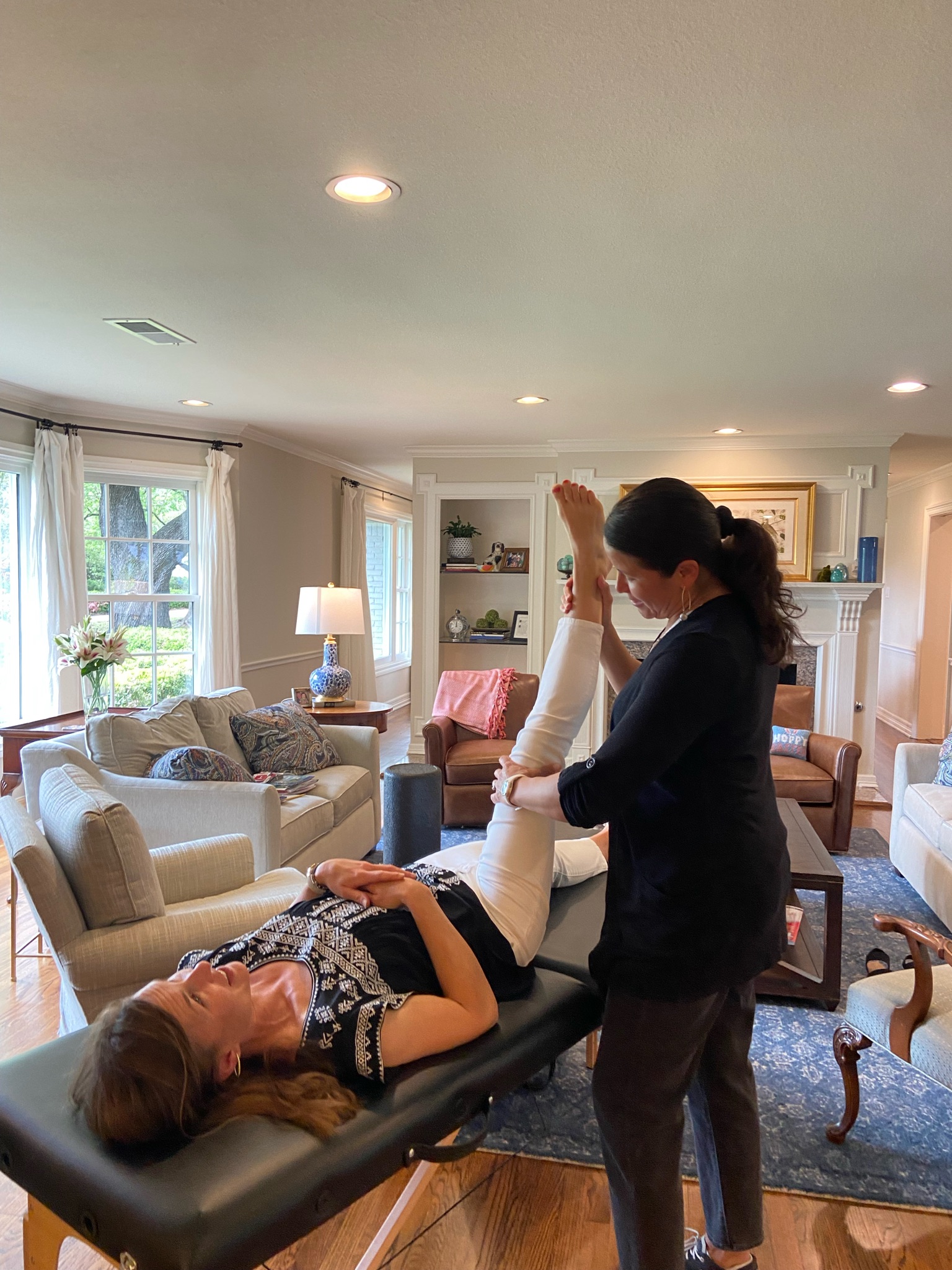 Is Hip Pain Preventing You From Leading an Active Lifestyle?
You're sick of being limited by hip pain and want to get back out there, confident and pain-free. If this describes you, keep reading to learn how Renew Physical Therapy Fort Worth is the best solution for you…
Don't give up your desired lifestyle because of problems that can be fixed.
You're sick of being disappointed and frustrated. The active lifestyle you enjoy has been put on hold in the hopes that the pain will go away and you will be able to resume your routine.
However, it has not stopped. The pain is still hampering your life.
You're looking for an answer.
If you can relate, we're glad you're here and ready to assist.
The BEST solution for you and your hip pain is Renew Physical Therapy Fort Worth.
It's time for US to assist YOU in resuming the lifestyle you enjoy — without limitations or restrictions.
We Understand How Difficult It Can Be to Deal With Hip Pain While Trying to Stay Active.
You have goals that you want to achieve, but your hip pain is impeding your progress.
These are the activities that have been restricted since hip pain began to invade your daily life.
This is not how you live.
We understand how important an active lifestyle is to you.
Running, biking, or going to the gym is your escape; it helps you focus and gives you time to yourself.
It also allows you to socialize with a gym buddy.
But you've been missing out since your hip pain.
…While you sit at home, resting, hoping the pain will go away.
You want to do something about your hip pain because your confidence in your abilities is dwindling.
We can help with that.
Renew Physical Therapy Fort Worth can help you get back to the gym without worry or pain.
We assist you in resuming your LIFE.
We collaborate with you to achieve your objectives, eliminate pain, and improve your performance.
Interested in learning more?
Inquire about our availability and pricing.
Hip Pain Is Dictating Your Daily Life, and You May Not Even Be Aware of It.
…the problem with all of these alternatives is that they are only temporary.
When you try these, you will only get temporary solutions.
Why?
Because the underlying issue is not being addressed.
At Renew Physical Therapy Fort Worth, we specialize in treating hip pain. We get to the bottom of the issue to determine what caused the pain in the first place, allowing us to accurately treat you and return you to your active life.
Here's the deal…
Some patients have been told that their hip pain is simply the result of an active lifestyle or that it comes with age.
This is NOT right.
Your hip pain impedes your progress and is a problem — one that begs to be addressed.
Hip pain is NOT normal; it is a problem that we can solve.
You May Be Wondering What Sets Renew Physical Therapy Fort Worth Apart From the Competition.
We're not like the others who tell you to...
We don't tell you to do these things because we don't provide short-term fixes.
At Renew Physical Therapy Fort Worth, we get to the bottom of your hip pain and find a real solution that works. We collaborate with you to achieve your objectives.
We put YOU first.
We want you to get back out there and live your life without pain.
We know you're a strong, active, confident, and empowered individual who is eager to resume an active lifestyle with no restrictions.
That is what we guarantee.
We understand that time is your most valuable resource, which is why we strive to assist patients like you in returning to their lives free of pain and restrictions.
You can be confident that we have your best interests in mind. We listen to YOU and YOUR goals, and our top priority is that you achieve them.
We aim to be a resource for the Fort Worth community's coaches, athletes, trainers, and active people. We take pride in never remaining stagnant, always striving to keep Fort Worth healthy and pain-free.
That is exactly what we will do for you.
Let's work together to put an end to your hip pain.
Inquire about our pricing and availability today.
You don't have to sacrifice the game you love over problems that can be fixed. 
Sincerely,
Renee New PT, MPT
Owner and Founder of Renew PT FW
What Other People Just Like You Are Saying About Renew Physical Therapy Fort Worth in West Fort Worth, TX

We brought our 14 year old son to RENEW Physical Therapy for some issues he was having with his right (throwing) arm. He is a baseball player in his first fall of high school and he was experiencing discomfort for the first time. Renee did a thorough exam of his arm and determined he had some biceps tendonitis. Over the course of 4-5 therapy sessions, she worked him through relevant and targeted exercises to build strength and regain confidence in his throwing. She also provided a plan of therapy with exercises to do between sessions in addition to going the extra mile by contacting and informing his HS coach about the treatment plan. He is now healed, confident and has a plan to follow to keep building strength and to prevent future injuries. We are very grateful for RENEW PT and all of Renee's efforts to get our son back on the field. We'd highly recommend her services!
Thank you!
Professional, personal service! Renee is an extremely caring and knowledgeable therapist. Her skills go well beyond her PT license. She is the best!